Posted: 11/19/2023
The U.S. has set a goal to reduce greenhouse gas (GHG) emissions to at least 50% below 2005 levels by 2030. As the nation's largest generator of GHGs, the transportation sector can significantly address emission sources and their impact on quality of life. As part of FHWA's Every Day Counts (EDC-7) initiative, they've launched efforts to integrate GHG assessment & reduction targets into transportation planning.
"We're inheriting 100 years of infrastructure that's been focused on moving people around cities, states, and the country that is very carbon intensive." said David D'Onofrio, EDC-7's Integrating GHG team co-lead. "It's a challenge, but transportation planning can retrofit that infrastructure and play a unique role in addressing GHG emissions in the future."
The EDC-7 initiative aims to simplify the process by providing stakeholders with information on when and how to incorporate GHG considerations. In several states—including Oregon, Minnesota, and California—DOTs and MPOs are already taking action to integrate GHG policy and analysis into planning and project development.
Reducing GHG emissions in the transportation sector is one of many topics covered in the November/December 2023 issue of FHWA's Innovator Magazine.


Additional Articles Include:

Access the full version here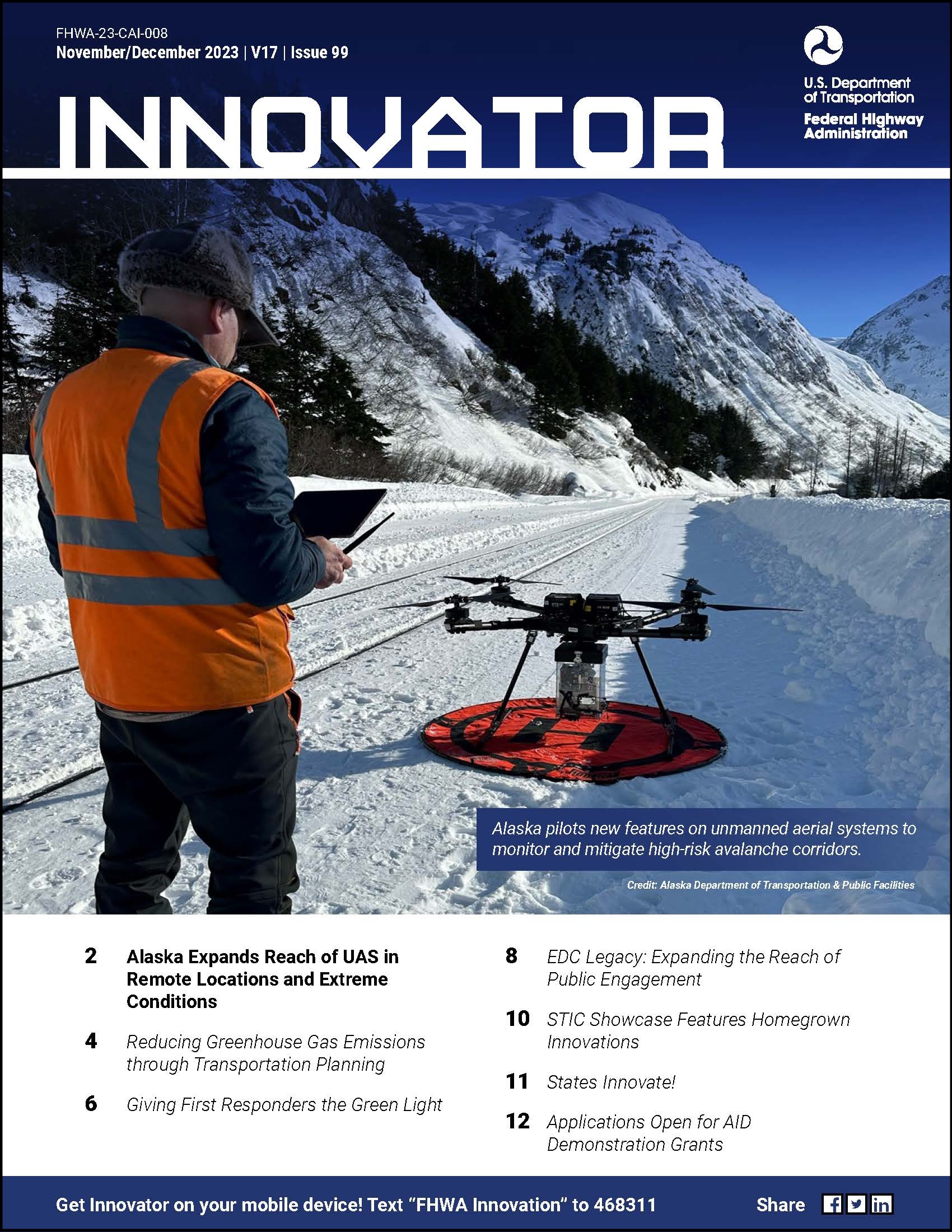 Innovator Magazine
Innovator, published by the FHWA Center for Accelerating Innovation, advances the deployment of innovative technologies and accelerated project delivery methods in highway transportation.
Innovator is designed for transportation professionals in highway agencies, trade & research groups, academia, the private sector, and the driving public.