Safe Streets & Roads for All Grant Program
The Bipartisan Infrastructure Law (BIL) established the new Safe Streets & Roads for All (SS4A) discretionary program with $5 billion in appropriated funds over the next 5 years. For fiscal year 2022 (FY22), up to $1 billion has been made available.
The SS4A program funds regional, local, and tribal initiatives through grants designed to prevent roadway deaths and serious injuries. SS4A supports Secretary of Transportation Pete Buttigieg's National Roadway Safety Strategy and the U.S. DOT's goal of zero deaths and serious injuries on our nation's roadways.
The purpose of the SS4A grant program is to improve roadway safety by significantly reducing or eliminating roadway fatalities and serious injuries through safety action-plan development and implementation focused on all users, including pedestrians, bicyclists, public transportation users, motorists, personal conveyance and micro-mobility users, and commercial vehicle operators. SS4A provides funding to develop the tools to strengthen a community's approach to safety and save lives.
Currently, there are two types of SS4A grants: Action Plan Grants and Implementation Grants.
Action Plan Grants provide funding to assist in the development or completion of a comprehensive safety action plan. Implementation Grants provide funding assistance for the implementation of projects and strategies for applicants with an already established Action Plan, as any activities must be directly tied to projects and strategies identified in your Action Plan. The two links above should help you determine which grant is best suited to your needs.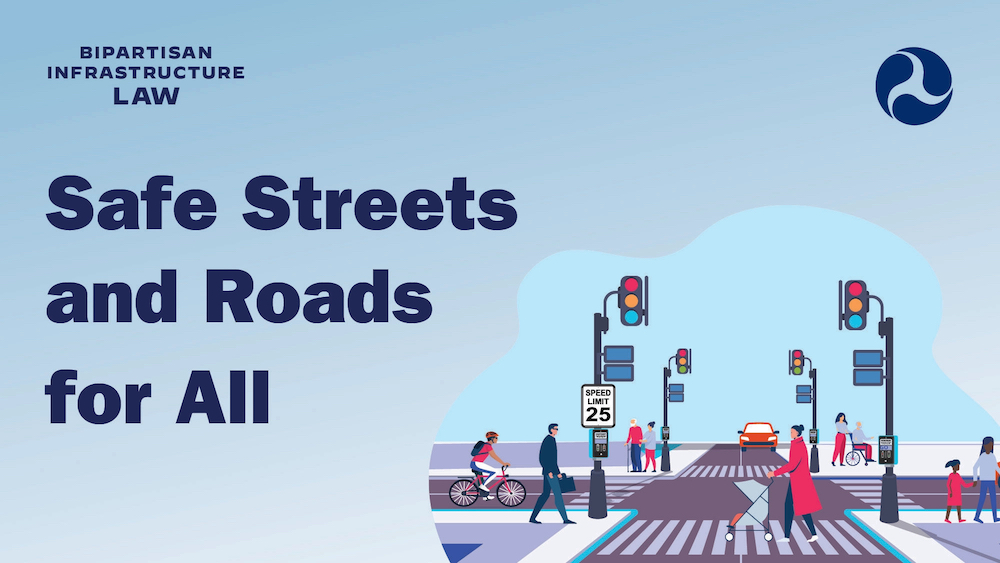 Approved Activities for SS4A Funding
The SS4A program can be used to develop or update a comprehensive safety action plan, conduct planning, design, and development activities in support of an Action Plan, or carry out projects and strategies identified in an Action Plan. This includes all activities from safety analyses and policy and process changes, through to and including implementation activities like transforming a roadway corridor, installing pedestrian safety enhancements, combating roadway departure crashes, and much. To see a full list of example activities that funding could be used for, check-out the USDOT's SS4A website.


Applying for SS4A Funding
The deadline to apply for first-round SS4A grant funds has passed (5:00pm EDT on Thursday, September 15, 2022). In anticipation of next year's funding release, it is recommended that you register with grants.gov as this process can take two to four weeks to complete. Even if you have used grants.gov in the past, it's a good place to start in case you need to recover your account, which could also take some time.
Information for what's needed to apply can be found here under How to Apply for the SS4A Opportunity | Final Application Instructions. For a complete walkthrough on preparing a successful SS4A grant application, download this guide from the National Center for Rural Road Safety.
Traffic Fatalities: A Public Health Crisis
According to sources provided by the U.S. Department of Transportation:
1.25 million lives are lost globally each year from traffic crashes


An est. 42,915 lives were lost on U.S. roads in 2021


An est. 7,342 pedestrians were killed in U.S. traffic crashes in 2021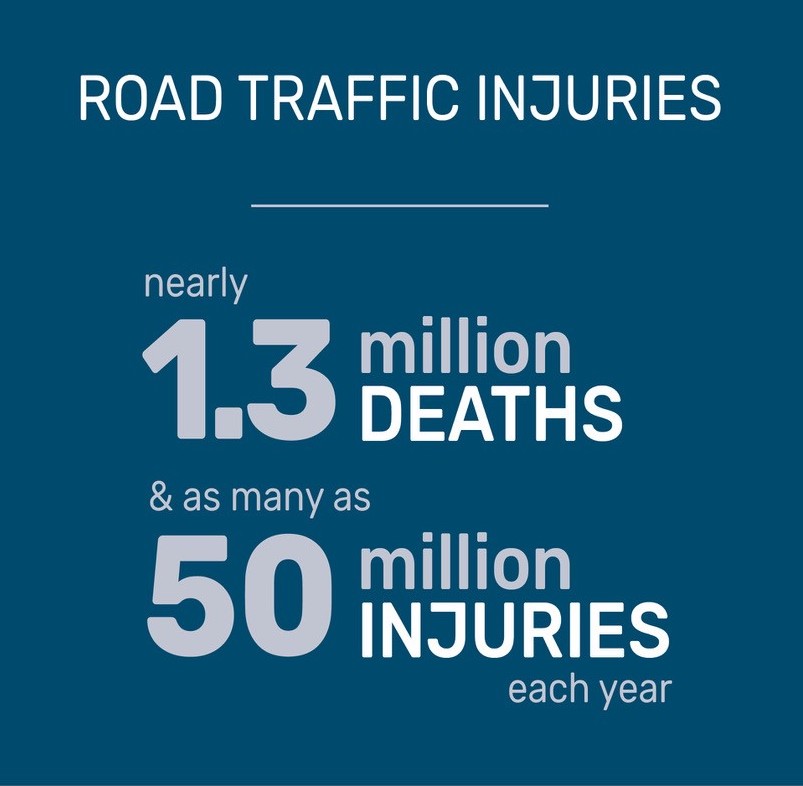 Accessing SS4A Funds
If you're a …
Metropolitan planning organization
County, city, town, transit agency or other special district
Federally recognized tribal gov
Multijurisdictional group comprised of the above entities
And you'd like to …
Develop or update a comprehensive safety Action Plan
Plan, design, and develop activities in support of an Action Plan
Carry out projects and strategies identified in an Action Plan
Then you are eligible for an SS4A grant!
Additional Resources
Download the USDOT SS4A presentation
View the amended NOFO on grants.gov
Visit the USDOT "How to Apply" page
Visit the USDOT SS4A Resource page
Review answers to the SS4A FAQ